Visiting Aotea / Great Barrier Island
How to be a waste-wise visitor
If you are visiting Aotea/Great Barrier Island on holiday, plan ahead, bring minimal packaging with you, choose reusable containers, pack in, pack out, and leave nothing behind.
Visitors can help the island to minimise waste by taking your waste away with you to dispose of responsibly on the mainland.
Roadside collection happens from 8am Monday south of and including Claris to the crossroads; Tuesday for the rest of island (Okupu, Whangaparapara and North).
Auckland Council recycling bags are for sale on a trial basis from Port Fitzroy Store and Anamata.
There are no public bins on the island. This means there are no bins at Port Fitzroy, Whangaparapara, Tryphena/Shoal Bay wharves. Waste left in these locations is illegal dumping, and fines of $400 may be issued. To report illegal dumping, call 0800 NO DUMP (663 867).
Frequently Asked Questions
Pack in, pack out
This is the best option for those visiting Aotea on private boats. We encourage visitors to think as much as possible about the rubbish they are creating so they can keep it to an absolute minimum and lessen the environmental impact of their stay. 
As suggested, this policy means that you take all of your rubbish with you when you leave. 
Food waste
For fresh produce and non perishable items, consider using the community food pantries at: 
Medlands Community Gardens

Mulberry Grove School

Okiwi School, Mabey Road

Canned food can also be left at the airport

Visit Share Waste to discover more island collectors
For all other food waste, you may know of someone on the island who would like it to feed their pigs or chickens, you may choose to recycle it in a compost, worm farm or bokashi system or there are community compost facilities free to use at Medlands Community Gardens next to St Johns church and Mulberry Grove School, Tryphena and Anamata at 66c Gray Road, Claris
Recycling:
Place out for kerbside collection in official Auckland Council supplied yellow bins on Monday morning
OR
Deliver to Anamata (see opening hours), the resource recovery centre at 66C Gray Road, Claris
Rubbish / waste for landfill
Deliver to Claris Landfill at 70 Gray Rd Claris (see opening hours), or put out on the kerbside in an official Auckland Council orange rubbish bag for Monday morning rubbish collection.
You are able to purchase official Auckland Council orange rubbish bags from the Aotea / Great Barrier Island Service Centre from Monday to Friday, 8.30am to 4:30pm. As well as from the stores listed below.
60-litre council rubbish bags may also be available for purchase from these stores. Prices may vary:
Stonewall Store – 82 Blackwell Drive, Tryphena
Port Fitzroy General Store – 2070 Aotea Road, Port Fitzroy
Claris Store – 129 Hector Sanderson Road, Claris
Mulberry Grove Store – 1 Mulberry Grove Road, Mulberry Grove
Great Barrier Lodge – 735 Whangaparapara Road, Whangaparapara
No orange bags sold at Anamata
Clear recycling bags are available from Port Fitzroy Store and Anamata.
Help keep our motu clean

we can't do it without You!
"The best motto to think about is not to waste things. Don't waste electricity, don't waste paper, don't waste food. Live the way you want to live but just don't waste. Look after the natural world, and the animals in it, and the plants in it too. This is their planet as well as ours. Don't waste them."
– Sir David Attenborough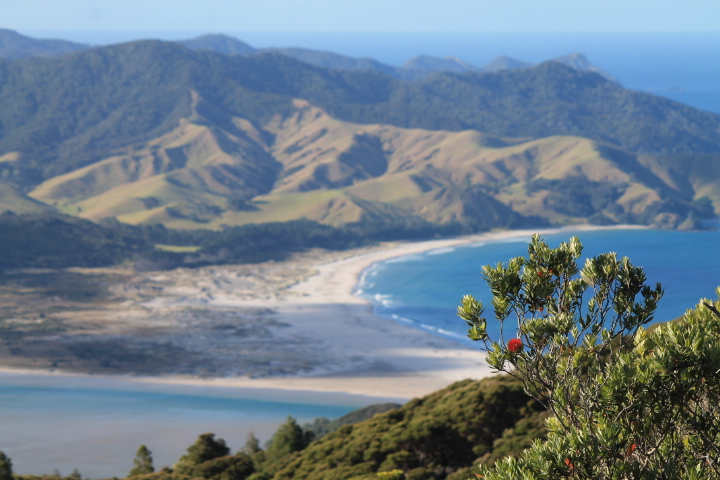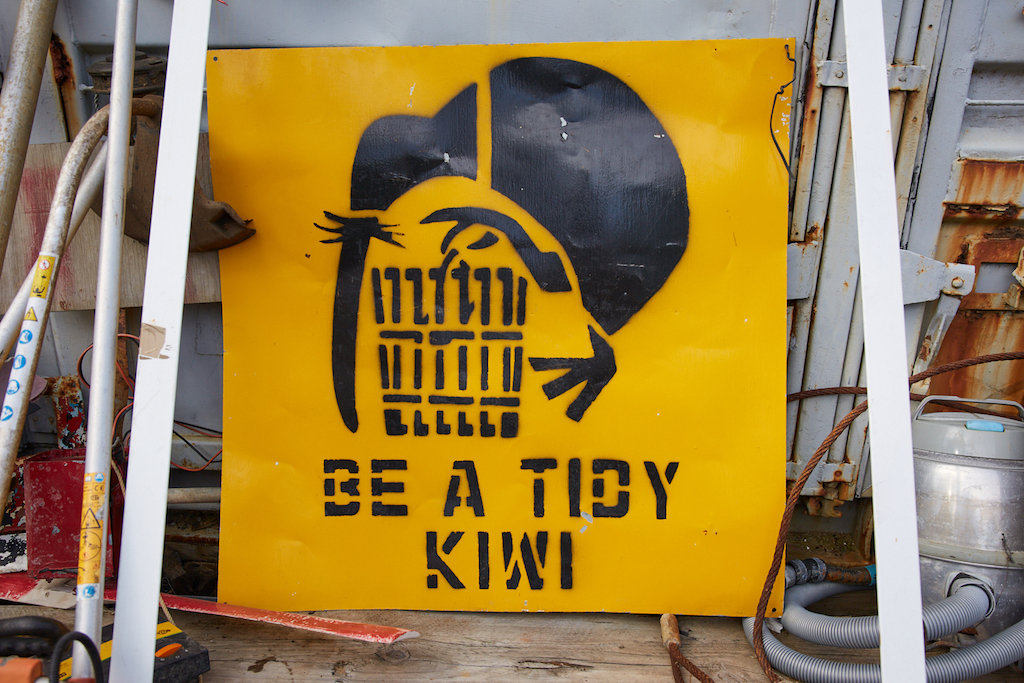 Thanks for doing your bit!