Zero Waste. An ideal we are striving for on Aotea / Great Barrier Island "Nature Knows No Waste". We are about re thinking, reducing, reusing and recycling.
Zero Waste. An ideal we are striving for on Aotea / Great Barrier Island
  "Nature Knows No Waste"
We are about re thinking, reducing, reusing and recycling.
There are a range of community facilities available for everyone on Aotea to help reduce waste
Community Composting Bins
Community Food pantries
For fresh produce and non perishable items
Book exchanges  
Throughout the island, book exchanges may be found in old fridges, wharf sheds, basements and more!
Some of the locations include:
Zero Waste Events, Facility Tours & Workshops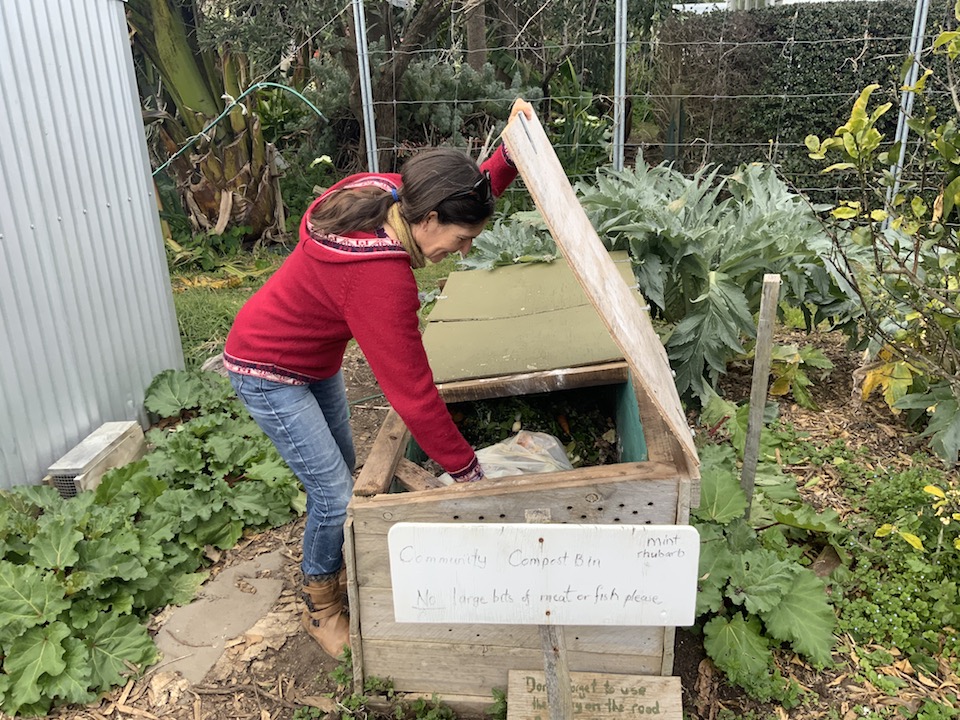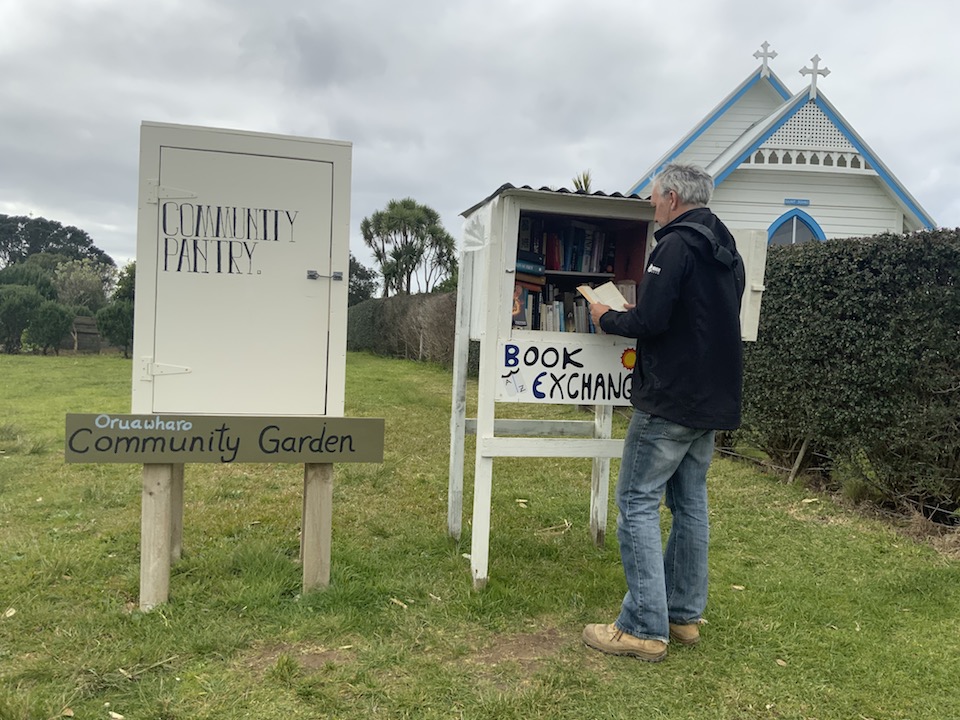 Each month/fortnight we will feature another island resident, family, or group 'living lightly' on Aotea. 
On Aotea, we have the unique opportunity and simultaneous challenge of living on an off-grid island with limited and finite resources. This presents us with an up close and personal look at our effect on the fragile environment and ecosystems that we are a part of and surrounded by.
Throughout this exposé, we look to feature some of the island residents who try and 'live lightly', each in their own ways. We will be showcasing residents who have lived here for a long time, maybe even their whole lives; across the board to those who have just arrived and are also striving to tread lightly on their environment and consciously reduce their footprint, carbon or otherwise. We endeavour to show that whether full-time, part-time, long-time or short-time, each of us can make a positive impact on what the future of Aotea looks like. 
The goal is to inform and inspire the rest of our community as we face local and global climate, marine, plastic and other crises. On Aotea, we have a fighting chance to lead as an example and show our love, dedication and respect for the motu, by engaging in small, important changes to our daily lives that will have large, lasting and impactful changes. 
We know and agree that big changes in this arena need to come from the top down, from national and local policy, and from the producers of the plastics and other pollutants. We also know that individual consumers can collectively influence policy and suppliers. But currently, New Zealand is ranked 15th in the world for it's single-use plastic waste generation per capita, at 39kg per person, per year. We believe with conscious consumerism, available alternatives, such as the the newly available soft-plastic reusing scheme, we can get our personal island waste to landfill down to the bare minimum.
"We don't need a handful of people doing zero waste perfectly. We need millions of people doing it imperfectly." – Anne Marie Bonneau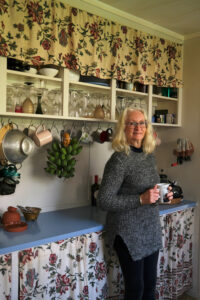 Introducing a true island pillar and legend. Sue and her family reside in Okupu. She is renowned for her excellent garden, preserves, creative kitchen and resourcefulness.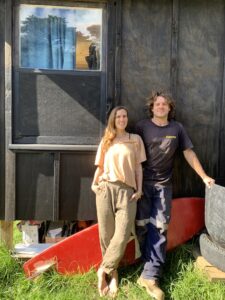 Kurt Carter & Saskia Koerner
 Introducing Saskia & Kurt. Living on the island since March 2020, they reside in Okiwi and have thrived by living tiny, lightly and happily.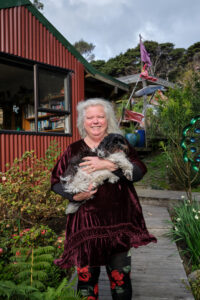 Introducing Joss, residing in Tryphena and owning the Stonewall Store. We appreciate Joss' efforts in providing a wide range of bulk organic goods and her constant commitment to waste reduction in our shopping waste lifecycle.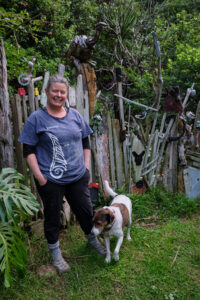 Introducing Sarah, the phenomenally talented, inspiring and resourceful Queen of Reusing. Sarah resides in Tryphena and owns and runs Shoal Bay Pottery.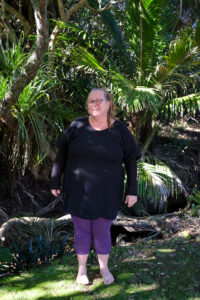 Introducing Julie, she resides in Okupu and owns Claris Store. Julie is a creative, committed and thoughtful consumer and shopper, especially when she is stocking her shelves.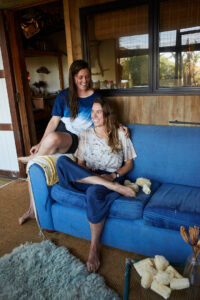 Introducing Bree & Rylie. Due to lockdown, we haven't been able to visit more locals, so you get us! As the author of this series, I thought it appropriate to also showcase how we strive to Live Lightly.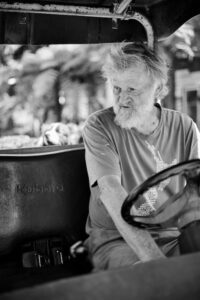 We are thrilled to bring you the next edition featuring Ted & Anne Scott of Schooner Bay. We had the privilege of discovering all of their toys, tools, and dwellings to gain an understanding of how they have built their property on a "zero budget"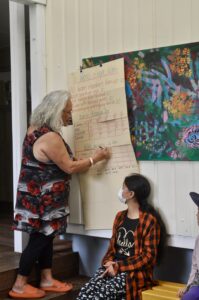 Something a little different this time around. We visited Okiwi School to observe their daily school program, Te Mahi Ki Waho / Outside Work , that engages and enables the students to practice Living Lightly. 
Reducing Food Waste & Increasing Compost
Starting a compost at home is one of the best ways to reduce food waste going to landfill. Plus, your compost feeds your garden during the change of seasons, connecting you to your food cycle full-circle. 
We offer composting workshops for those folks just getting started, or for those wanting to understand how to do it even better!
Get in touch for more info or pop in to Anamata to see a range of options available.
To receive scraps for your animals or compost, or to find a drop-off near you…